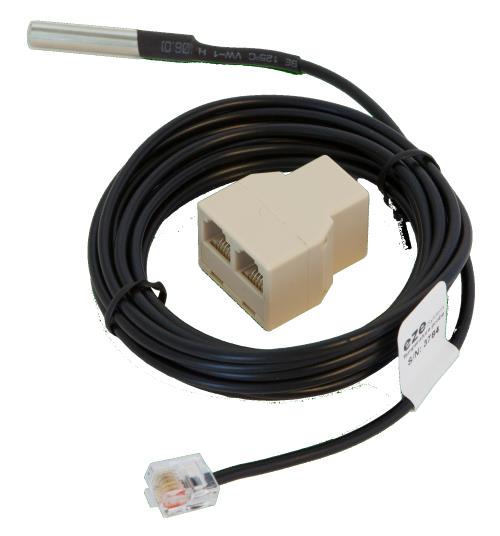 An accurate temperature probe for the MicroLAN bus. Up to 20 sensors can be added to a single controller.
The sensor element is a DS18B20 digital sensor with a range of -55°C to +125°C (-67°F to +257°F). The sensor is pre-calibrated to better than +/-0.5°C accuracy and provides a resolution of 0.125°C. Probe is potted and encapsulated in a stainless steel housing, 30mm long, 6mm diameter. The sensor is completely waterproof and can be permanently submerged.
The sensor is available with 3m (10ft) or 10m (30ft) wire, and has a RJ12 jack for direct connection to the ezeio Controller. To connect more sensors to the same controller, use a Microlan hub.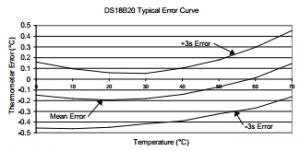 WARNING
Never use standard phone wiring hardware with Microlan products. This may damage the sensors and void warranty.