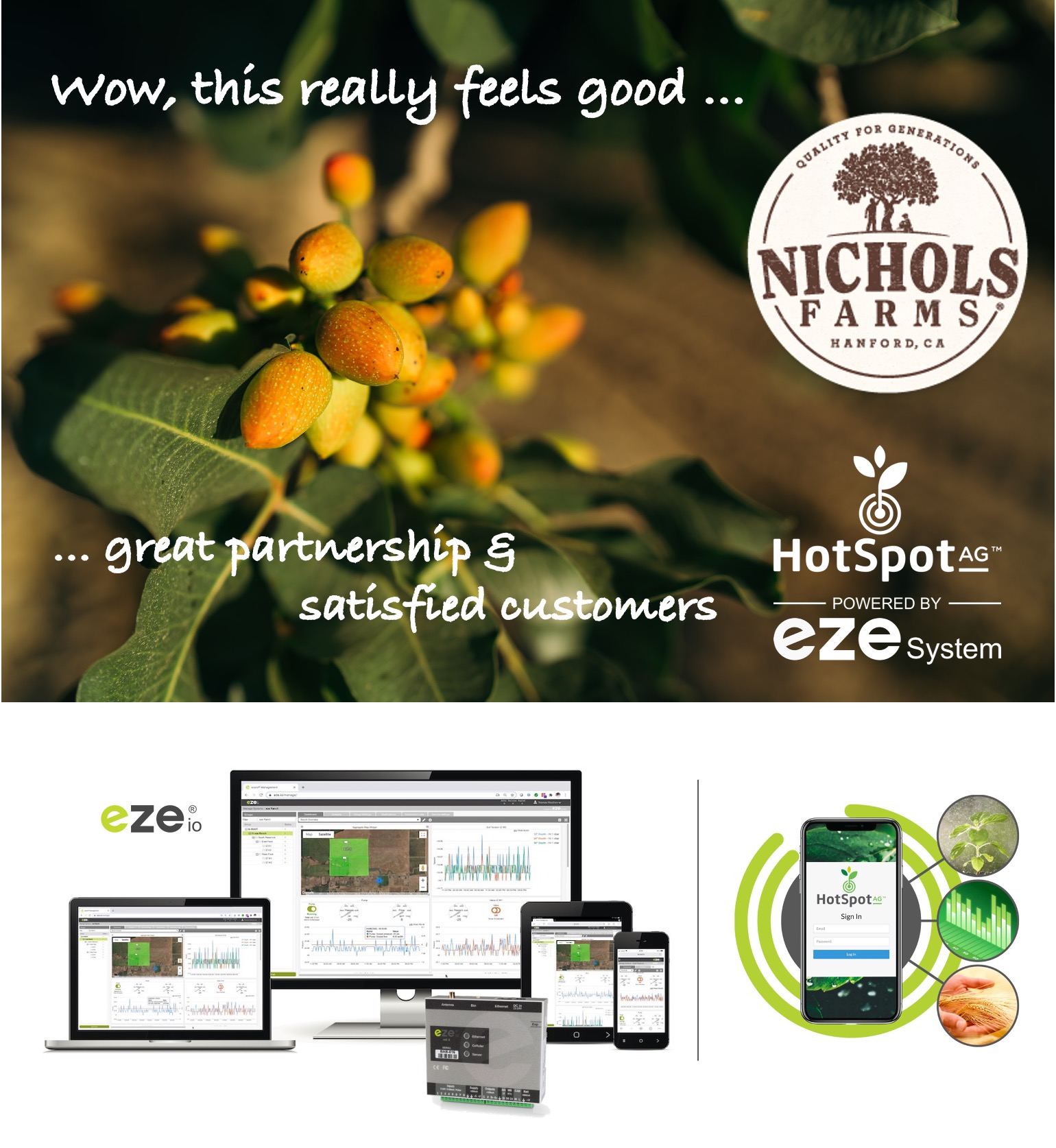 Hi Anders and Thomas,
I just had a moment of reflection of previous harvests and wanted to compliment you on the ezeio mkII System.
Harvest is a chaotic time period and I feel like I need to be everywhere. That hasn't been the case this year. The eze.io platform is controlling our irrigation, monitoring the wastewater operations, and controlling the water supply to the hullers. Our staff is using it frequently as their source of what's happening.
The alarms let us know when "something" is wrong, or "something" is about to be wrong.
I wanted to pass this along as what you have built is helping our operation tremendously!
Thanks,
--
James Nichols
VP Farming Operations, Nichols Farms